News
Landing pages are vital if you want to turn your web page viewers into actual leads. Not only that, but you'll also be able to increase brand engagement as well as get more information about your audience. Eager to learn more? Then read on!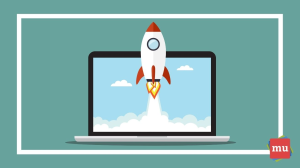 Looking at the marketing side of things, all brands want to convert visitors on their site to active consumers. Right? Right! And that is why understanding what a landing page is and what role it plays is really important.
Keep in mind, there are vast numbers of businesses out there that sell the same products or services as your brand. And so, you need to stand out in the best way possible — a landing page can help you achieve this goal.
Here, media update's Talisa Jansen van Rensburg takes you on an epic journey to see where you should land on a landing page
Are you ready? Let's jump right in:
What is a landing page?
This is a page specially designed to "receive and convert traffic from an online marketing campaign," according to Disruptive. A consumer would land on this page once they click on a banner ad, social media ad or promotion.
Why is a landing page important?
It allows your brand to gain a bit more information about a consumer and why they might be interested in your products or services. By having this type of data, you will be able to effectively build lead generation as well as have a better understanding of what type of call to actions engage your consumers.
For example, if a customer clicks on a banner ad that takes them to a landing page, they will be faced with a call-to-action button that encourages them to share information about themselves with your brand.
In doing this, they will be rewarded with a brand experience of your own choosing. Let's say you're an online publication that publishes marketing news. By having consumers be led to your page and filling in details, they'll then be able to unlock a specific blog post or downloadable guide.
Essentially, landing pages provide both the consumer and the brand with information that will benefit everyone. Talk about a win-win situation!
What makes for a successful landing page?
There is no point in having a landing page that consumers don't engage with; therefore, it is essential to look at the elements that make up a successful page for your audience to land on.
These aspects include:
making use of emotional design — This "is the concept of how to create designs that evoke emotions, which result in positive user experiences."
having a catchy headline — This headline should catch the consumer's eye and ensure that it grabs the viewer's attention.
having simple subheadings — Make sure that the subheadings are short, sweet and easy to understand.
having a clear call-to-action button — For example, have a 'get started' or 'experience the difference.
keeping it clean and simple — Don't make the consumer feel overwhelmed with the design or content.
An example of a great landing page that ticks all the boxes is blow LTD. It hits all the right specs, provoking emotion, having a clear call to action, and keep it is clean and simple.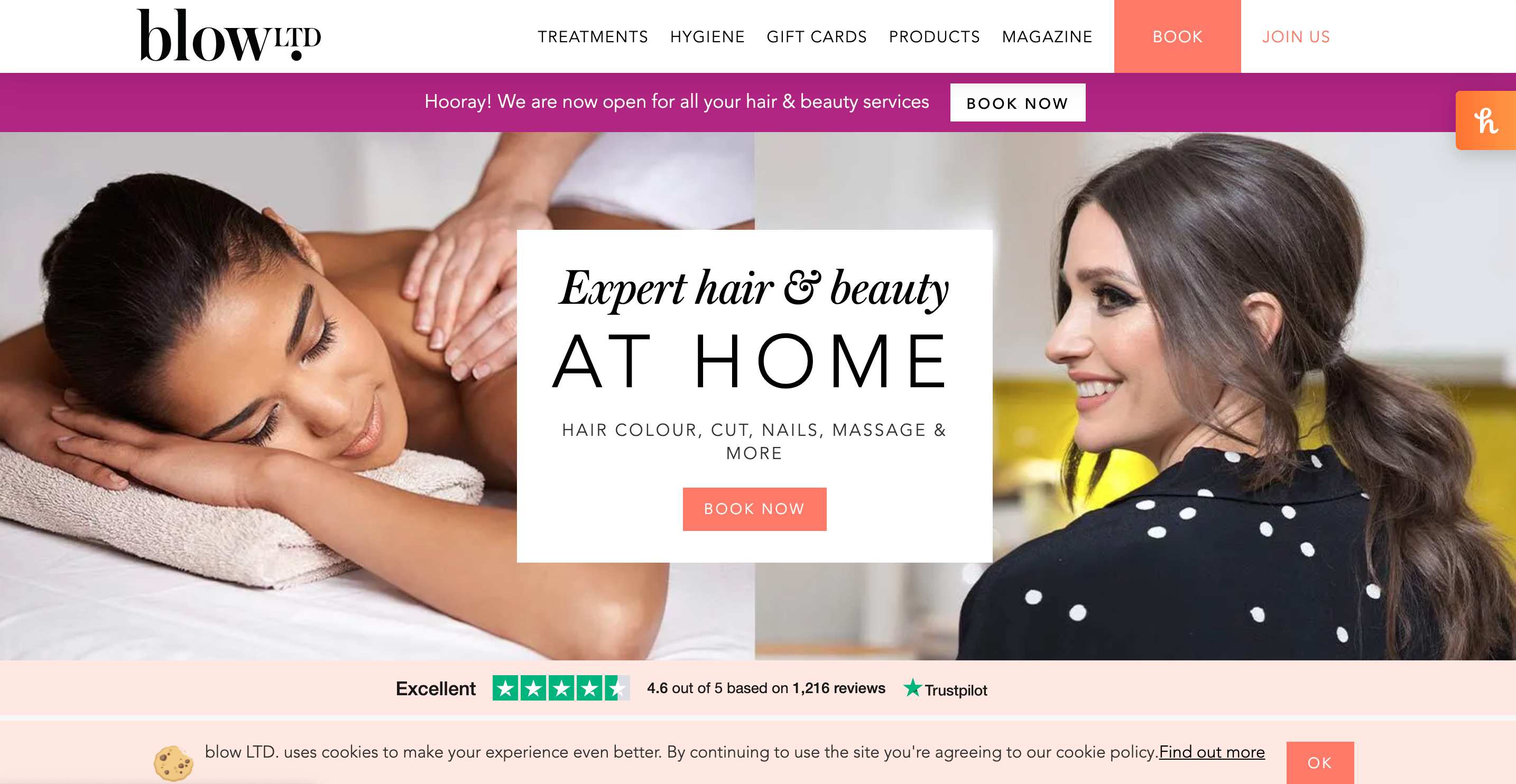 Types of landing pages
There are many different types of landing pages, which means that your brand will definitely be able to find the right one for its objectives.
But, having an idea of the most common pages that works really well is a great place to start, especially if you're new to this.
According to Invespcro, there are four main landing pages that will allow for high conversion rates. These include
The opt-in bribe — Here, the consumer is asked to provide them with an email address to receive a free ebook or unlock a blog post.
The video — This page will show a video playing to the consumer. It will only 'unlock' the download or site after they have watched the entire video.
The product — This is a post-click page that focuses on convincing the consumer to buy a product-related offer.
The long sales — This landing page relies on a big amount of written content.
Source: Media Update